Neposmart is the pioneer of an all-in-one suite of IoT security cameras and patented technologies that have elevated security for private and public companies. Our name is derived from the combination of 'open' spelled backwards and 'smart.' Our mission is to deliver safer, smarter, simpler security for business, using the Neposmart IoT cameras and devices. By turning the internet of things into the internet of smart objects, we have integrated video surveillance, access control and artificial intelligence, giving businesses enterprise level security at an affordable price. Just like our founder's evolving ideas, our patents and technology are expanding as well. Check back frequently to learn more about exciting developments at Neposmart.
Neposmart Leadership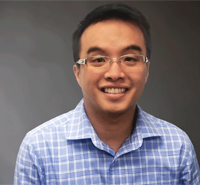 Meet our CEO and Co-Founder, Richmond Ang
A highly creative technologist and entrepreneur, Richmond had a vision for how to harness the capabilities of the IoT and is dedicated to the ongoing development and delivery of the best, enterprise grade, security system for businesses. A founder of Neposmart, Richmond developed the Neposmart Patented Technology that turns security cameras into IoT Smart Controllers. He also developed Neposmart's iOS, Android, Apple Watch, and Android Wear app. He is ever dedicated to the integration of new AI technologies for the betterment of Neposmart clients.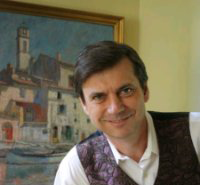 Meet our Chief Evangelist, Olivier Taupin
One part technologist, one part evangelist, Olivier is described as the perfect go-between for engineering and product marketing executives. He has a passion for traveling the world to bring innovations in technology to life. As an OEM executive, he won dozens of multi-million dollar partnership agreements with tier-one manufacturers, such as Acer, Honeywell, HP, NEC, Siemens, and Sony. His startup experience includes BeadleNet, security solutions for small & home offices, as VP Sales & Marketing: The company was acquired by WatchGuard for $9M after only 11 months. Today he is one of the most connected leaders on LinkedIn, with more than 1.5 million members in the groups he owns. His B2B social media expertise was featured in Forbes when his Linked:HR group became the first-ever to reach 500,000 members.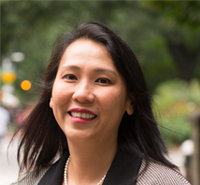 Meet our Chief Marketing Officer and Board Advisor, Regina Jaslow
With great drive for tech startups, Regina has more than 20 years of marketing, sales, and customer success experience. She currently serves as the Chief Revenue Officer of Amplicare, a healthcare-tech startup. She had previously led marketing at RapidSOS, a public safety tech startup that was named "startup of the year" in 2016 by Consumer Technology Association. She is the co-founder of Dove Tree Style that operates several brands including Perfectly Invited, which is recognized in The Knot's Hall of Fame for wedding invitations. Regina is the President of the Wharton Club of New York, the largest alumni club of the Wharton School globally.
Meet our Co-Founder and Board Chairman, Richard Ang
Richard is responsible for the creation, design and development of Neposmart Security Product Suite leveraging key technology for embedded Linux, iOS, Android app, Web and Cloud technology. As an inventor he holds utility patents for many products. Accomplished CTO, CIO and technology leader, Richard has held top positions at Oracle, Microsoft and Unisys amongst others. Richard is well-grounded on large scale cloud technology, enterprise software solutions, open source and proprietary platforms, and IoT and Machine Learning.